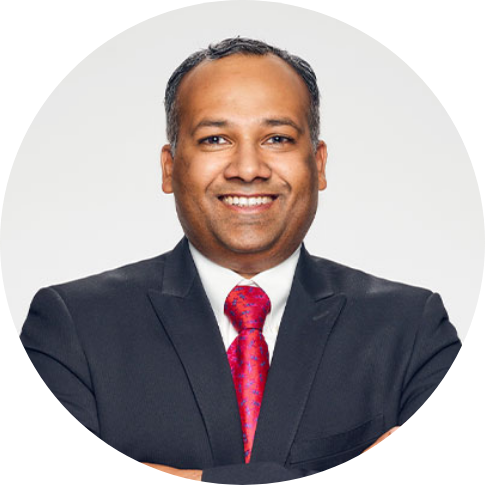 Abhishek Agarwal
President, Judge India & Global Delivery,
The Judge Group
Abhishek Agarwal currently serves as President, Judge India & Global Delivery, The Judge Group. He is committed to contributing to the profitable growth and development of Judge through his leadership and technical skills in global business strategy and expansion, global delivery, strategic IT outsourcing, and workforce solutions. Through Agarwal's 6-year leadership, Judge India has become a key component of Judge's global delivery strategy and has grown to over 500 employees with locations in Noida, Bangalore, and Hyderabad.
Before joining Judge, Abhishek held global operations, delivery, and strategic leadership roles for other IT staffing, solutions, consulting and services companies. He has successfully launched global delivery offices, centers, and functions for several companies at multiple locations. He defines his basic mantra of 3I's (Intent, Integrity & Intellect) which has helped him successfully navigate a career spanning 20 years in the global IT industry.
Abhishek was recently recognized by Stevie International Business Awards 2022 for Achievement in Thought Leadership. He has been awarded CEO of The Year (Information Technology) at Leaders Awards 2022, Executive of the Year – Business or Professional Services by Stevie International Business Awards 2021, and Global Indian of the Year by Asia One 2020- 2021, among other accolades.
Abhishek is a sports aficionado and in his spare time enjoys watching and playing cricket and football and spending time with his wife and two sons. Agarwal is a graduate of Marathawada University in Maharashtra, India where he earned his engineering degree, and ENPC France where he earned his MBA.