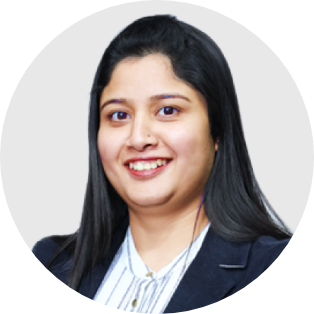 Parul Agarwal
Lead - Finance
Parul Agarwal joined The Judge Group in 2016 when the company expanded its footprints in India. She started this journey with The Judge Group as a Finance Lead, taking care of accounting and finance. Now, she serves as Judge India Solutions' Director of Finance, and her domain has expanded to legal, compliance, and FP&P in addition to accounts and finance.
Parul has always been driven by her passion for finance, and her drive to excel in her profession has seen her rise through the ranks at The Judge Group. With more than 15 years of working experience, her core capabilities include accounting, taxation, MIS, budgeting, reconciliation, cash monitoring, receivables, payables, financing, liasioning, etc.
She is a Chartered Accountant by profession, and she also holds a postgraduate degree in commerce. In addition to being a travel enthusiast, she loves to spend time with her spouse and beautiful daughter.